PROBABLY THE BEST WORDPRESS CACHING PLUGIN!
LOADS YOUR WEBSITE SUPER FAST
OPTIMIZES JAVASCRIPT & CSS
IMPROVES YOUR SEO
AND MUCH MORE!
GET BORLABS CACHE NOW
Scroll down for more information
BORLABS CACHE
WordPress Plugin
An easy to use and powerful caching plugin for WordPress. Delivers your content in milliseconds, improves your ranking, and makes your visitors happy.
Simple & Fast
Just activate Borlabs Cache and your website's performance increases immediately. Select from our cache-presets, e.g. e-commerce, and Borlabs Cache is automatically optimized for your online shop.
Page Caching & Preloading
All of your pages will be cached and delivered in milliseconds. Essential for improving your Search Engine Optimization. Our cache preloading system ensures that your content is always up-to-date and your website super fast loaded.
JavaScript & CSS Optimization
Combines and compresses your JavaScript and CSS into single files. Removes the unnecessary whitespace and HTML-comments of your page, and optimizes the embedding of Google Fonts. This reduces your website's size and loading time.
Fragment Caching
With Fragment Caching you can have dynamic content in your static files which is useful if you have ads or other data on your pages that should not be static.
View Cache
Get information about each cached pages, easily exclude pages from being cached, or remove them.
Individual Cache Lifetimes
Define individual cache lifetimes per Post and Archive of all your Post Types.
Search Engine Optimization
Borlabs Cache increases your PageSpeed, GTMetrix, and Pingdom scores. These scores are helpful for your search engine optimization. Optimized and faster loading websites are rewarded with better placements in search results.
READY TO OPTIMIZE AND SPEED-UP YOUR WORDPRESS?
FAIRAUDIO
Hifi online magazine from Germany
Over 15.000 pages in Borlabs Cache
Over 6.000 pages preloaded per day
Ø 6.1 faster loading with Borlabs Cache
Higher SEO score at GTMetrix & Pingdom
GTMetrix score without
Borlabs Cache
GTMetrix score with
Borlabs Cache
Low YSlow score affected due external third party ad management.
Connect Borlabs Cache with our cache preloader and release its full power. The cache preloader takes care of all your cached pages and refreshes them when their lifetime is over. Your visitors will always get your content super fast without waiting.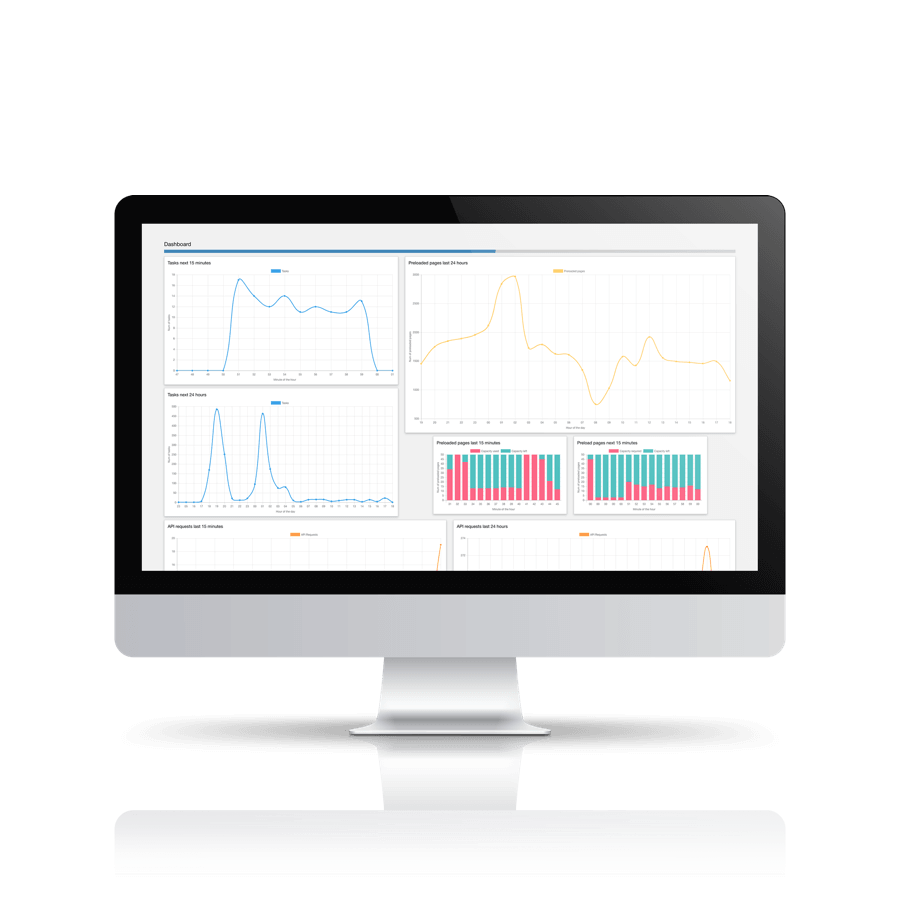 HAPPY BORLABS CACHE USERS
Very good and efficient product.
I didn't find any issue which has not been resolved very very quickly by the Customer Support.
The support is absolutely fast, regarding my experience all my requests have been answered within a day.
Thank you very much and Keep going!
Philippe
CodeCanyon Customer
I was in need for a caching plugin that worked and it does beyond any other I tried. The support is hands down superb. Will install on other sites.
Koen
https://www.koenmeteenk.nl/
The plugin did exceptionally well, increase the load time of my site significantly, and the return test on speed test websites have improved tremendously!
Jason
CodeCanyon Customer
I've tried all of the WordPress cache plugins on the market and I was not 100% satisfied.
But with this Borlabs Cache plugin, my expectations have been surpassed by the excellent result. And I offer 5 stars with lots of pleasure and satisfaction.
George
CodeCanyon Customer
Great cache plugin, but the best is still great support. I've tried premium plugins but this cache plugin has it all. The best thing is that they are also improving day by day for better results.
Marcelo
CodeCanyon Customer
Cache exceptions
Cache preloading
Cache presets
Caching of all pages and post types
CDN support
Cron service
Database optimization
Defer JavaScript
DNS-Prefetching
Fragment caching
Header management (Cache-Control, Etag, Last-Modified, etc.)
Import & export
Individual cache lifetimes
Lazy Load of images
Merge, minify, and compress CSS
Merge, minify, and compress JavaScript
Optimize Google Fonts embedding
Page compression
Premium support
Relocate JavaScript to footer
Remove HTML comments
Remove query strings
Remove whitespace
Search result caching
Security header (Content Security Policy, HSTS, XSS-Protection, etc.)
Smart cache refreshing
Statistics
Third-party meta-generator remover
View cache
WordPress head cleaner (emojis, feeds, meta-generator, etc.)
Requirements & Compatibility
Borlabs Cache works with WordPress 4.6 or higher, PHP 5.6 or higher, and MySQL 5.6 or higher.
E-commerce friendly
Compatible with frequently used plugins like WooCommerce. Excludes pages like cart & checkout by default with our e-commerce-preset.
Multilingual Compatibility
Works with multilingual plugins like WPML, qTranslate, and many others.
Multisite Compatibility
Borlabs Cache supports the WordPress Multisite feature, which allows you to set individual cache settings for each of your sites.
CDN Compatibility
Use your favorite CDN like StackPath (MaxCDN), KeyCDN, CloudFlare or any other CDN with Borlabs Cache.